The Core University English (CUE) course aims to help you develop the academic English language skills you will need to complete your university degree. The course develops your ability to:
These skills will help you study in an English-medium university environment and will give you more confidence to complete your written and spoken assignments for the Common Core Curriculum.
Watch the video below to find out how this course can help you.
CAES Road to Academic Success: Online Student Sharing Session on HKU Virtual Info Day 2020
This is a 6-credit course. It runs over 12 weeks in the first or second semester of your first year.
CAES1000 Exemption Policy
Please contact your faculty directly if you have inquiries about the CAES1000 exemption policy.
On successful completion of CUE, you should be able to: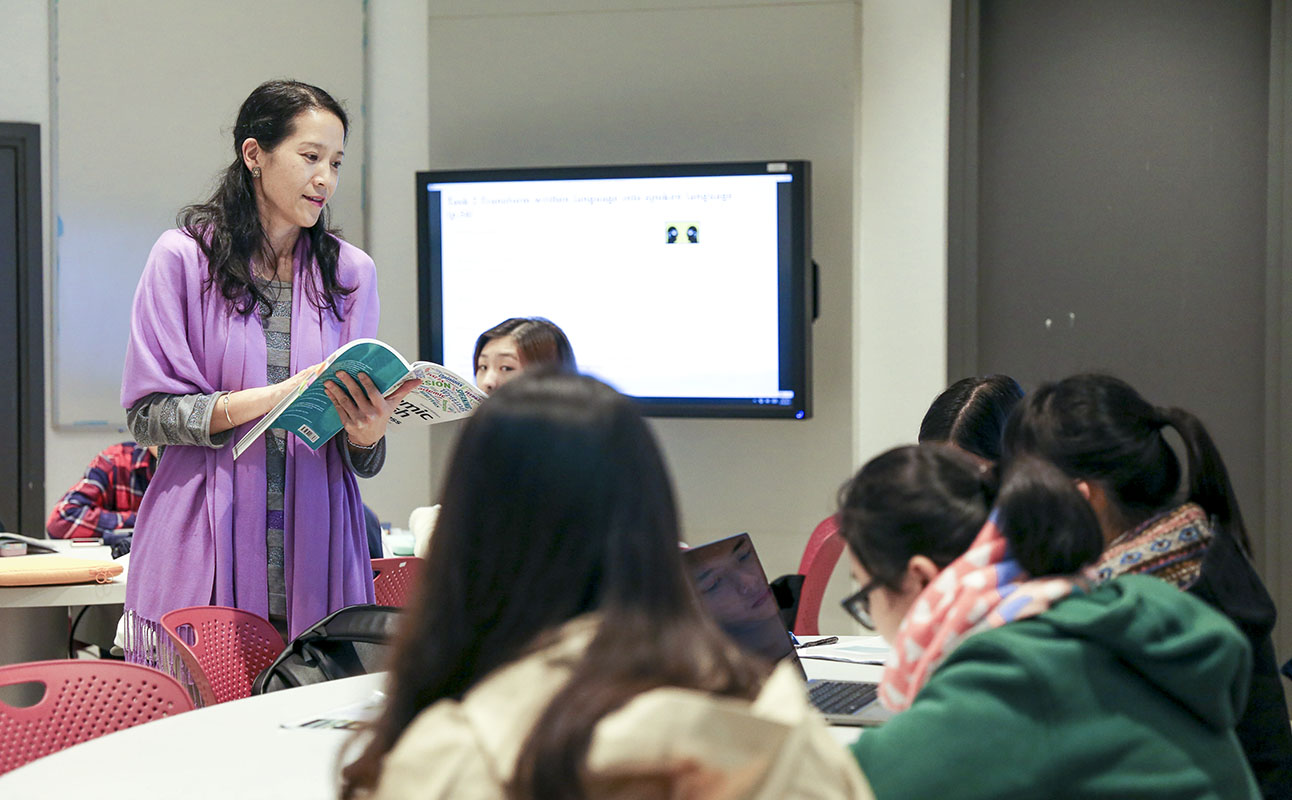 Identify and distinguish between main arguments and supporting details in spoken and written academic texts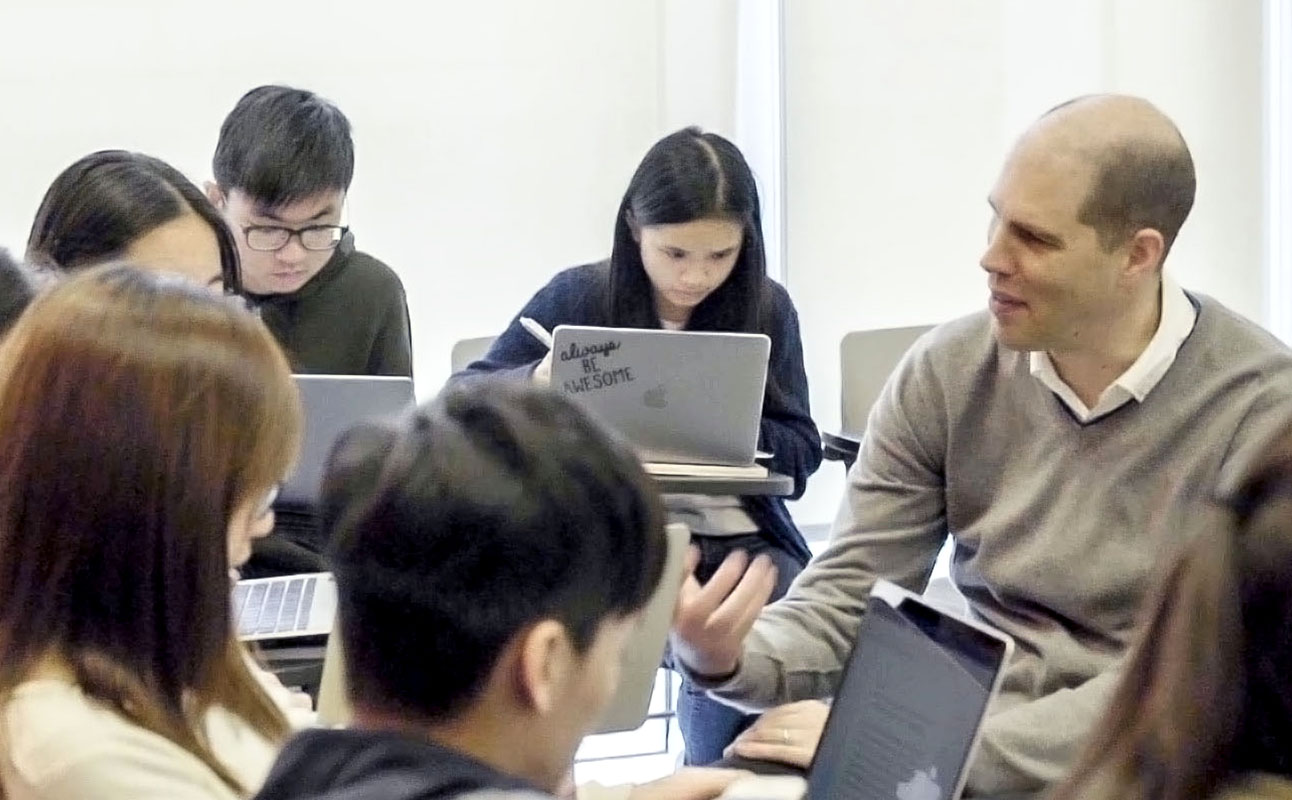 Express a critical academic stance, in written and spoken forms, through critical reading and listening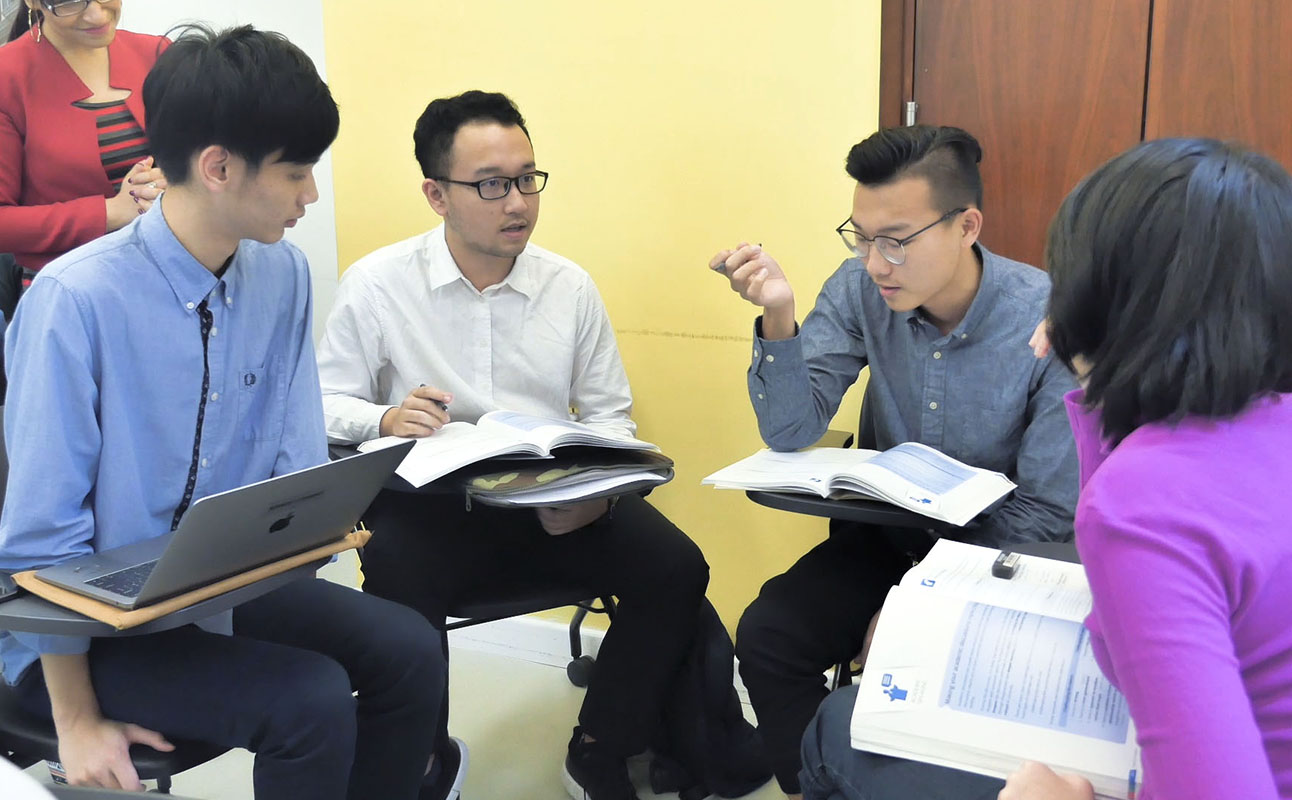 Construct clear and structured arguments with skillful integration of academic sources through writing and speaking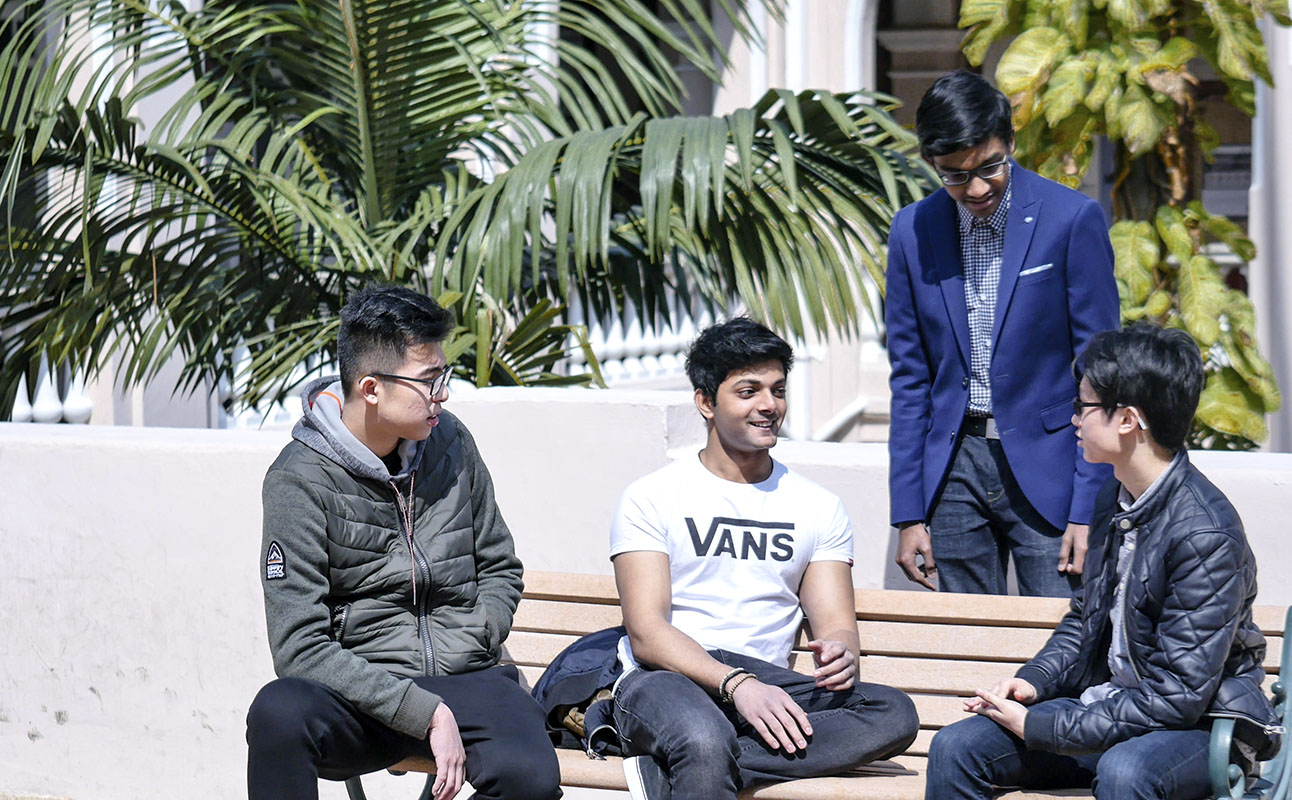 Demonstrate control of grammatical accuracy and lexical appropriacy in academic communication
CUE Textbook
Legg, M., et al. (2017). Academic English: Skills for Success. HKU Press. Revised Second Edition.
You will need to bring your textbook to every lesson.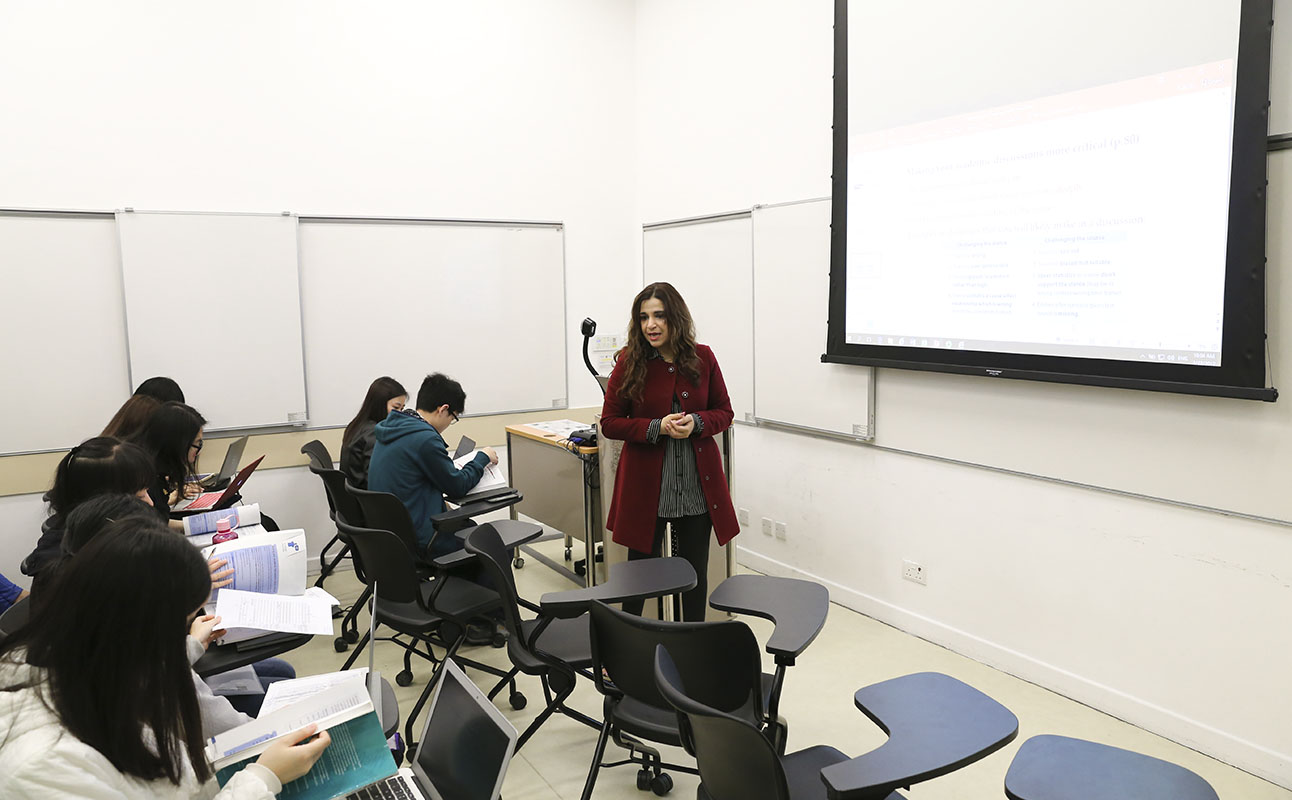 CUE course website
There are five CUE sites:
Central Course Moodle
Academic Grammar edX
Academic Vocabulary Moodle
Academic Discussion Moodle
Avoiding Plagiarism and Citation and Referencing Skills Moodle
To access these sites, log into your HKU Portal and then click on My eLearning.
Assessment Method & Weighting (%)
The work you do in the online learning modules on the Vocabulary, Grammar and Speaking Moodle sites is not assessed. However, failure to complete the modules on the Avoiding Plagiarism and Developing Citation and Referencing Skills Moodle will lead to one sub-grade reduction of your final CUE grade (e.g. from B- to C+)​.
Independent Learning Tasks
You also need to complete the following Independent Learning Tasks. These are:
Tutorial Discussion
You will be assessed on the academic quality of the contribution you make in the discussion as well as your speaking skills.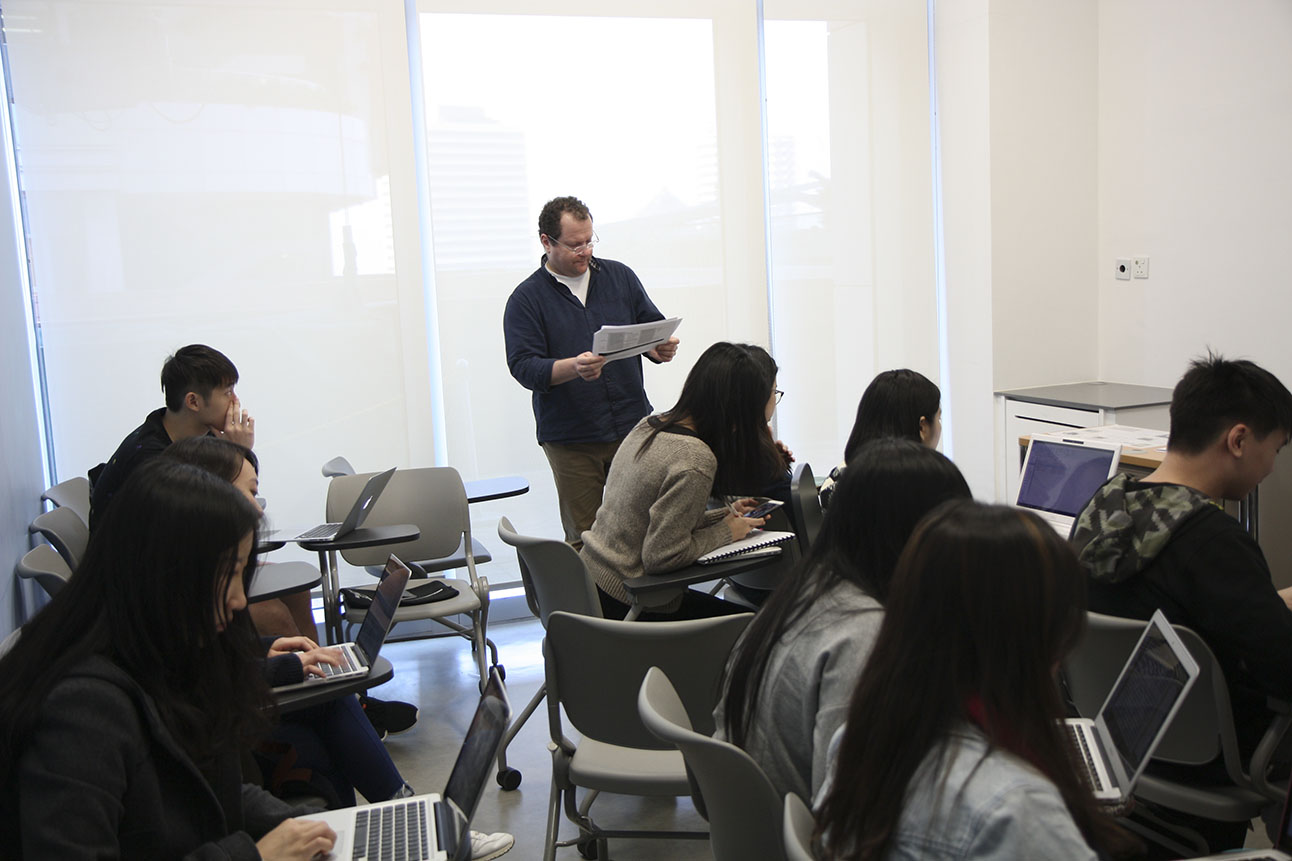 You will find more details about the assessments on the CUE Course Moodle site.
1. Attendance and Participation
CAES expects students to attend 100% of scheduled classes (including the add/drop period) and complete all assigned out-of-class tasks (if applicable). 20% absence is allowed for emergencies or sick leave. Students who are not able to meet the 80% attendance requirement due to various reasons should contact their teacher immediately. Students may risk failing the course if they miss a substantial proportion of the course without providing any medical certificate or legitimate reason for their absence.
Students have the responsibility to contact their teacher before the commencement of the course if they know in advance they have problems meeting the 80% attendance requirement. Examples of such cases include students who are pending faculty's approval for their application for leave of absence.
If students know in advance that they have problems with attending the scheduled classes then they should also contact their teacher immediately and provide an explanation. It is very important for the teacher concerned to be informed about this ahead of time so that they can make appropriate arrangements for these students.
CAES classes are highly interactive. We would like our students to get the most out of our courses by actively participating in lessons via responding to their teacher and classmates. If for any reason participation in interactive activities is not possible in some of our courses with a virtual learning element (e.g., internet connection problem)​, students should let their teacher know in advance.
If students have any special needs or circumstances that may affect their attendance or ability to complete course assignments on time, they are strongly encouraged to seek professional advice from HKU-CEDARS (https://www.cedars.hku.hk/). ​
2. Punctuality
We expect students to be punctual for all the scheduled classes and tutorials of CAES. Students may be marked as partially absent if they are late for 10 minutes or more for a class without a valid reason. Lateness for two times may count as one absence.
IMPORTANT NOTE:
The rules stated above apply to both face-to-face and online classes.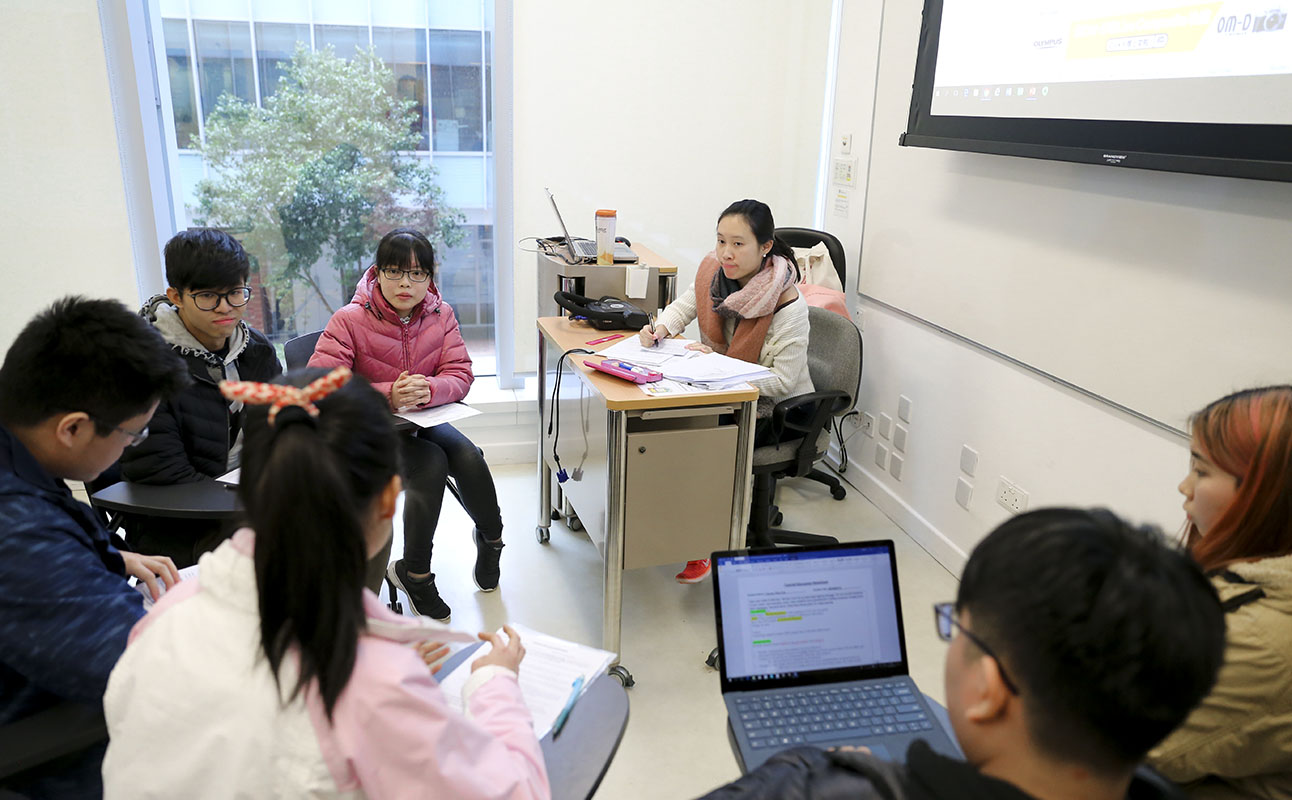 3. Academic Honesty
HKU expects all students to display a high level of integrity when completing course assignments. Any form of academic dishonesty will not be tolerated, and failure to observe the rules and conduct of academic integrity will result in negative consequences. As such, you should complete your course assessments honestly at all times. Examples of basic principles of academic honesty include: (i) completing the entire assessments yourself; (ii) NOT submitting the same assessment more than once unless specified otherwise by the course teachers concerned, and (iii) not colluding (i.e. cooperating with others secretly with an intention to deceive) with anyone when producing your work.
We would like to draw your attention to sections 3.1 and 3.2 for details of two common forms of academic misconduct which result in severe consequences.
3.1 Plagiarism and Self-plagiarism 
Plagiarism is defined as "the use of another person's work (including but not limited to any materials, creations, ideas and data) as if one's own without due acknowledgement, whether or not such work has been published and regardless of the intent to deceive" in the Policy on Student Plagiarism in Undergraduate and Taught Postgraduate Curricular (116/1080). Some common types of plagiarism include:
1) paraphrasing and/or quoting without acknowledgement;
2) inappropriate paraphrasing and/or quotation of sourced content, and
3) inaccurate citation and/or reference list that mislead the readers/listeners as to the accuracy of the source materials.
This is not an exhaustive list but it gives you an idea of some common types of plagiarism cases in students' work.
Self-plagiarism is defined as "the reuse of one's own work without acknowledging that such work has been submitted elsewhere" in the Policy on Student Plagiarism in Undergraduate and Taught Postgraduate Curricula (116/1080). Students should not submit the same piece of work for different courses (except for adjunct English-in-the-Discipline courses and with teachers' permission). They should always check with the teacher if they are unsure.
Examples of plagiarism:
You are strongly advised to visit the following links about the University's Policy on Plagiarism:
https://tl.hku.hk/plagiarism/how-to-avoid-plagiarism/
Learning resources to help you avoid plagiarism:
https://tl.hku.hk/plagiarism/learning-resources/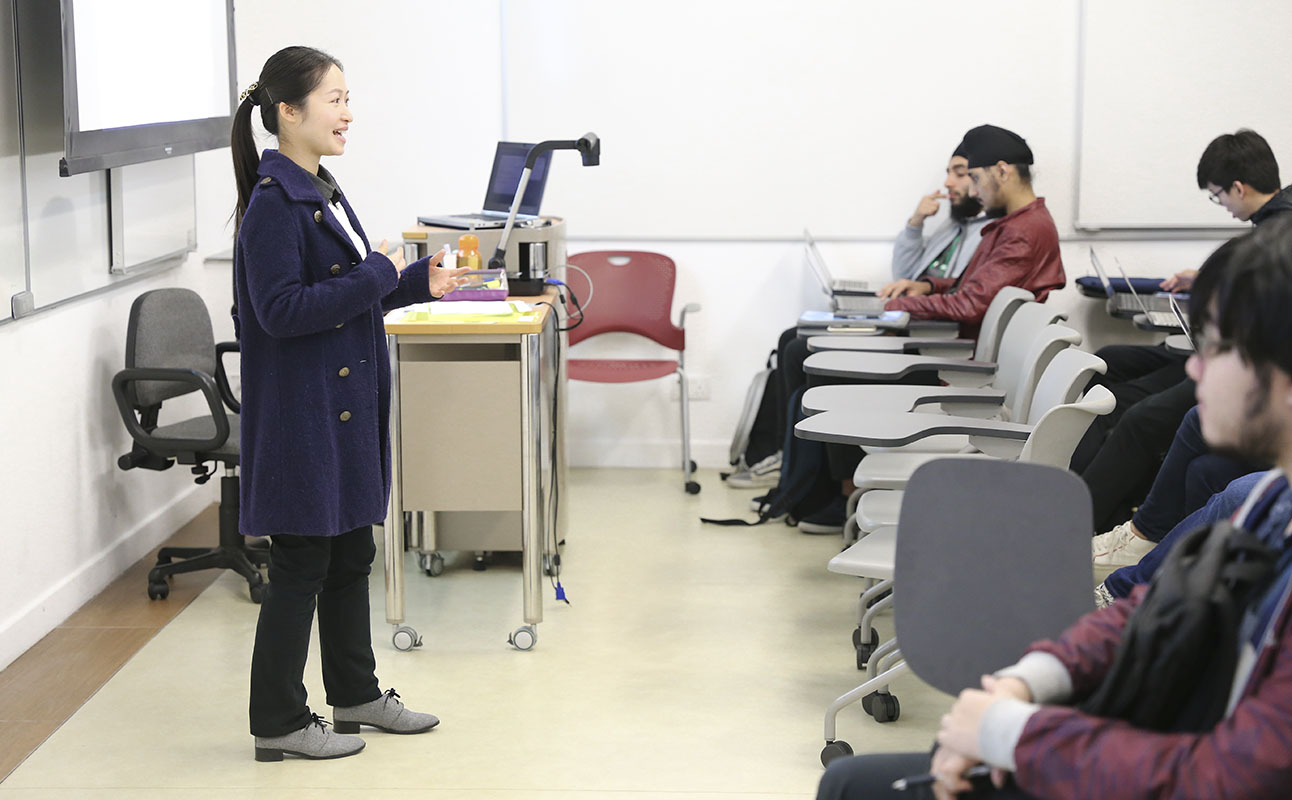 Consequences of Plagiarism
In the University of Hong Kong, plagiarism is a disciplinary offence. If a submission contains plagiarism, only the unplagiarised parts will be marked. This may result in the work being considered as incomplete, unstructured, lacking content and organization.
The link below contains information about consequences and disciplinary procedures concerning students who have committed plagiarism:
https://tl.hku.hk/plagiarism/consequences-of-plagiarism/
3.2 Ghost Writing and Its Consequences
Ghost writing, also known as 'contract cheating', is when a student gets someone (paid or unpaid) to complete part of OR all of an assignment. It is serious academic misconduct. CAES takes ghost writing very seriously and when such cases are confirmed, severe penalty will apply. The assignment concerned will be treated as a non-submission (i.e. 0 mark). Such cases will also be reported to students' Home Faculty for disciplinary action. If such cases are further reported to the University Disciplinary Committee, the student who is found guilty is subject to various forms of punishment, details of which can be found in section 4 of Statute XXXI of the University's Statutes and the Disciplinary Committee Regulation: https://www4.hku.hk/pubunit/calendar/2020-2021/1580-university-ordinance-and-statutes
4. Submission of Assignments
If students are sick and unable to hand in an assignment, they must contact their teacher to let them know immediately. The following are general guidelines on penalties/policies for late submission of assignments for all CAES courses.
Assignments which are handed in up to four days late without any medical/legitimate reason will have one full letter grade deducted each day (e.g., a B- becomes a C- after one day late).
If the assignment is submitted four days after the deadline without a medical certificate/a legitimate reason, it will be treated as non-submission (N – 0 mark). It is up to the programme coordinator to decide whether such students should be given feedback on this assignment.
Students who do not submit an assignment at all or miss an assessment without a medical certificate should be given an N (0 mark).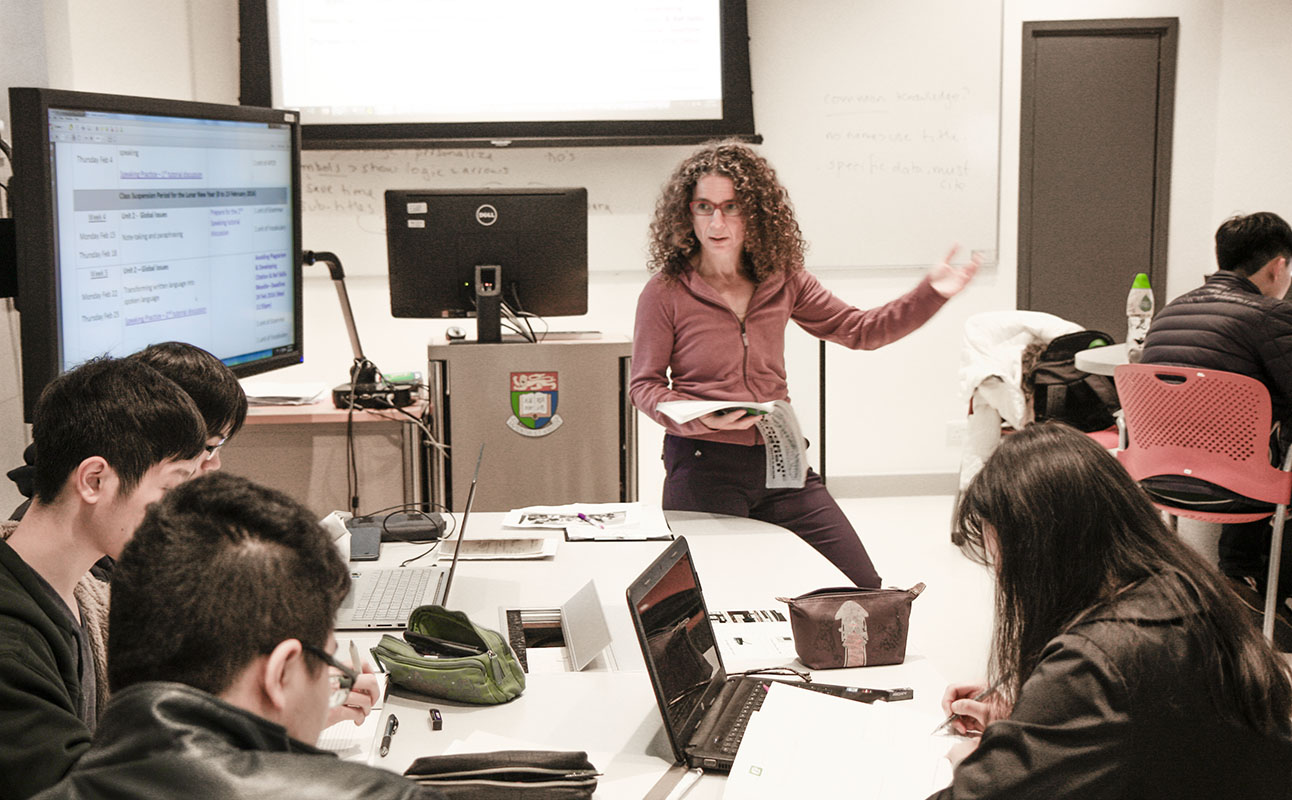 5. Bad Weather
In the case of bad weather such as Black / Red Rain or Typhoon Signal 8, please follow the university guidelines (updated 2021 by The Registry):
(a) Tropical Cyclone Warning Signal No. 8 (or above) is hoisted; or (b) Tropical Cyclone Warning Signal No. 8 will be issued within two hours as announced by the Hong Kong Observatory; or (c) "Extreme conditions" after super typhoons are in force (announced by the Government before the Hong Kong Observatory replaces Tropical Cyclone Warning Signal No. 8 with Tropical Cyclone Warning Signal No. 3); or (d) Black Rainstorm Signal is in force, the following arrangements will apply:
For classes and examinations not yet started:
| | |
| --- | --- |
| If any of the warnings or announcements is hoisted or in force at or after 6:00 am | All classes and examinations commencing before 2:00 pm will be cancelled automatically. |
| If any of the warnings or announcements is hoisted or in force at or after 11:00 am | All classes and examinations commencing at any time from 2:00 pm and before 6:00 pm will be cancelled automatically. |
| If any of the warnings or announcements is hoisted or in force at or after 3:00 pm | All classes and examinations commencing from 6:00 pm onward will be cancelled automatically |
For classes and examinations already started:
When Tropical Cyclone Warning Signal No. 8 or above is hoisted or the No. 8 Signal will be issued within two hours as announced by the Hong Kong Observatory, or "extreme conditions" are in force

All classes and outdoor examinations will be suspended immediately.
All examinations, except those held outdoors, will continue until the end of that examination session.
All examinations, except those held outdoors, will continue until the end of that examination session.

When Black Rainstorm Signal is hoisted

All classes and examinations, except those held outdoors, will continue.
For outdoor classes and examinations, the responsible staff members on the spot should suspend the activities immediately, ensure that all students are taken to a safe place, and remain there until it is safe for them to return home.
When Tropical Cyclone Warning Signal No. 3 or below or Red or Amber Rainstorm Signal is in force, it should be assumed that all classes and examinations will be held as scheduled unless an announcement to the contrary has been made by the University.
CAES out-of-class Communication Support Services (CSS)
GET HELP ON LANGUAGE LEARNING & ANY COMMUNICATION-INTENSIVE PROJECT!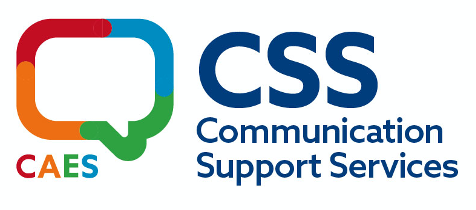 Communication Support Services (CSS) is here to help you develop your academic, professional, and social communication skills. Our team of CAES lecturers, communication advisors, and selectively-recruited, trained, and paid peer consultants are keen to serve all students of HKU's UGC-funded programmes. Our goal is to help you become a self-directed communicator and author of written, spoken, and multimedia texts. CSS achieves this through 1:1 consultations, workshops, discussions, and social events provided by our Digital Literacy Lab, General Language Advising programme, Writing Centre and Speaking Studio primarily in Zones R and S, 2/F, Chi Wah Learning Commons.
The Writing Centre
Postgraduate and undergraduate consultants from a wide range of academic backgrounds are keen to help you with any writing project, including:
undergraduate and postgraduate academic writing assignments
professional texts (e.g. CVs, cover letters and personal statements)
language exam writing
blogs
creative writing
To get the most from your 1:1 consultation, upload assignment instructions, written work, or readings two days before your appointment, and try to come early in the writing process. 
The Speaking Studio
The Speaking Studio aims to help you become a confident and competent speaker in academic, professional and social contexts, such as:
speaking assignments (e.g. online presentations, poster presentations)
public speaking
voice over recordings
tutorial discussions
job interviews
language test preparation (e.g. IELTS)
We encourage you to upload your assessment guidelines, scripts, and recorded rehearsals before your consultation to get detailed feedback on your performance.
The Digital Literacy Lab
The Digital Literacy Lab helps students improve their ability to effectively communicate with digital media.   We provide:
consultations and feedback on projects involving digital media (e.g. videos, vlogs, visuals, recorded audio, etc.)
advice on facilities, hardware and software tools required for the capture and assembly of digital media work
assistance in locating and booking these resources directly from the DLL as well as other service providers at HKU
support to help you develop your technical and digital literacies.
In addition to the support services offered across the CSS services, the DLL can provide access to studio spaces, production equipment services and software. 
English Language Advising
Experienced CAES lecturers specialising in language advising are delighted to serve as your personal language learning coach. We provide personalised feedback on your learning progress on the basis of your goals and needs, which will enable you to:
plan your learning efforts and develop effective strategies;
enhance your ability to learn and communicate in English
reach your target level of English (e.g. advanced fluent user, native level).
While ELA is open to all students enrolled in UGC-funded undergraduate and postgraduate programmes at the university, those with demonstrated learning needs may register for multi-sessional support.  You're welcome to show us samples of learning such as essays or videos when you come and discuss your learning needs and aims with us.
Book a consultation, and come talk to us about your communication project or long-term language learning needs!
For more information, and to book go to: https://caescss.hku.hk
Support services provided by HKU-CEDARS
It is important to CAES that every student has a successful learning experience in our courses.
If students feel that they have any special needs which might impair their ability to participate in activities or complete course assignments, they are encouraged to contact CEDARS and/or their course teacher and the programme coordinator as soon as possible.
Teachers will make an effort to accommodate special needs students when arranging or conducting learning activities.
If students have any special needs that might impact their ability to complete any assessed task they should present documentation to CEDARS and ask that the programme coordinator is informed so that special arrangements can be made if deemed appropriate.
The CEDARS webpage on accessibility support for students with disabilities is linked below:
https://www.cedars.hku.hk/
Additional information can be found at the HKU Equal Opportunities web-site:
http://www.eounit.hku.hk/eng/index.htm
CEDARS – Room 240, Main Building/3rd Floor, Meng Wah Complex
CEDARS-Counselling and Person Enrichment Section (CEDARS-CoPE) promotes attitudes and skills that are necessary for their success in the university environment and in their pursuit of productive, satisfying and psychologically healthy lives.
Please visit this link for contact information of CEDARS:
https://www.cedars.hku.hk/contact-us
Counselling and Psychological Services
Special Educational Needs (SEN) Support
Careers and Placement  advice
You must take CUE in either the first or the second semester of your first year. The only students who may take CUE in their second year of study are those who have failed CUE in their first year.
You must sign up for a CUE class during the course enrolment period before the academic year begins. The system will give you a place in a class using the balloting system. You have to check your class selection results periodically and if you aren't successful in getting a place, you need to go into the SIS system and choose another timeslot until you are given a place in a class. If you do not sign up for a CUE class at all during this period, the SIS system will automatically assign you to a class either in the first or second semester at the end of the course enrolment period.
The CUE course is 12 weeks long. The course is scheduled as either a single 3-hour class each week or a 1-hour class plus a 2-hour class each week.
You can download the course schedule from the Main CUE Course Moodle site.
Appeal of Results for CUE
Grade Appeals
Student appeals against the academic judgments of assessors will not be accepted.
This is based on HKU regulations which state:
'There shall be no appeal against the results of examinations and all other forms of assessment…students may however request checking of the final course grade or the result of any assessment component of any course if they have reason to believe that there is any procedural irregularity or technical error in the determination of that result (e.g. an error in the recording, collating or aggregation of grades/marks which contribute to the final result).' See document 111/511 – Procedures for Checking Assessment Results of Taught Courses.
The following procedures have been set up in CAES1000 to ensure that assessment practices are fair:
Detailed assessment criteria are written for each assessment task so that students and teachers have a clear and common understanding of the standards for A, B, C, D and failed work.
These assessment criteria are made available to students at the beginning of the course through the course Moodle site.
Before any students' work is assessed for CAES1000, all teachers attend meetings where they are required to assess sample student work. This is to ensure that teachers are grading to the correct standard.
After students' work has been assessed, the marks are checked by the course coordinator and then the results are reviewed and approved by the Board of Examiners of each faculty.
Calculation Appeals
If you suspect an error in the calculation of your final grade (or any component of that final grade), you can request that this calculation be checked after the release of the final grade.
Procedure for Calculation Appeals
It is University policy that grade re-calculation requests must go through faculties. Therefore, CAES cannot accept grade re-calculation requests directly from students. Students must apply in writing to their home Faculty Office within three weeks after the final grade results are announced, supplying the necessary information and application fee.
For full details of the application procedure, please refer to 'Procedures for Checking of Assessment Results of Taught Courses'.
Applicants should note that as a result of the calculation checks, the original grade could increase, decrease or remain the same. The decision reached will be final.
For questions about the course enrollment, please email to CAES1000@hku.hk.
For questions about the course content and assessment, you can contact your teacher or the CUE Course Coordinator, Dr. Alice Yau at aliceyhy@hku.hk.
For technical questions about the CUE Moodle sites, please email to caes@hku.hk.
COPYRIGHT ALL RIGHTS RESERVED © 2021