Chinese Embroidery 刺繡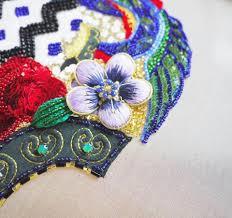 Dublin Core
Title
Chinese Embroidery 刺繡
Description
Embroidery in this period symbolized social status. The patterns covered a larger range, from sun, moon, stars, mountains, dragons, and phoenix to tiger, flower and grass, clouds and geometric patterns. It is originated in the Zhou Dynasty (1027 – 221 BC).
Date
Zhou Dynasty (1027 – 221 BC)
Crafts Item Type Metadata
Crafting Methods
Embroidery was created through sewing fabric of different colours.
Usage and Application
Embroidery was used as decoration of fabrics.
Collection
Citation
"Chinese Embroidery 刺繡,"
CCCH9051 Group 64
, accessed October 1, 2023,
https://learning.hku.hk/ccch9051/group-64/items/show/13
.