As a cultural embodiment of the rice, traditional craftsmanship in China presents the wisdom and creativity of the folk in making adaptations to societal changes. For many families, craft making is a conventional way to earn a living and thus, the skills and knowledge involved in production are passed down from one generation to another, prohibiting disclosure of "secrets" to outsiders.
Once the essentials of every Chinese, many arts and crafts are now facing threats of extinction or being lost, owing to a gradual decline in importance to people's lives. Preservation is necessary as these cultural heritage items are significant in terms of archeological, educational, social, aesthetic and commemorative values of the country. It is believed that if promotion continues to be lacking, these skills and crafts will be eventually diminished out of sight, forever.
Therefore, this gallery would introduce to you the origins, evolutions, usages and production methods of some handicrafts that were widely used in the past. Through having a glimpse of the old lifestyles, it is hoped that more people would appreciate the creations of history and make contributions to preserving the Chinese craft industry.
Featured Collection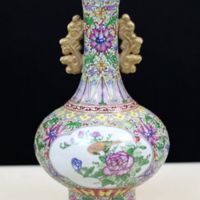 Ceramic (from clay) produces a lot of containers and tools for many ancient Chinese people.
Featured Exhibit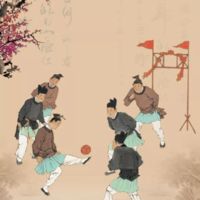 The progression of time has witnessed many creation of Chinese traditional craftmenships. Depending on different scenerios and environment, these crafts...