Chinese Painting 國畫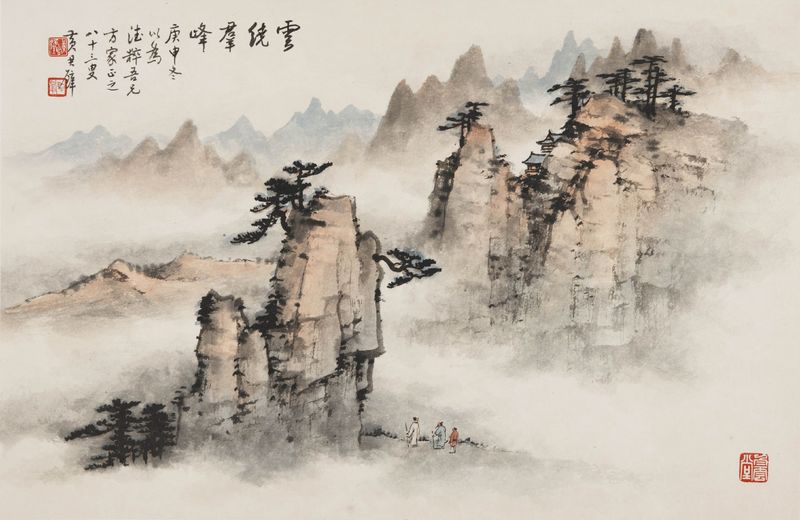 Dublin Core
Title
Chinese Painting 國畫
Subject
Painting, Folk art, Decoration
Description
Chinese painting is done on paper or silk, using a variety of brushes, ink and dye. Subjects vary, including: portrait, landscape, flowers, birds, animals, and insects.
Date
Warring States period (475–221 BC)
Crafts Item Type Metadata
Crafting Methods
Like calligraphy, traditional Chinese painting is done using a brush dipped in black ink or coloured pigments, usually on paper or silk. The finished work can be mounted on scrolls and hung.

- Gongbi (工筆) literally 'working pen', is a meticulous style, rich in colour and detailed brush strokes. It is often used for portraits or narrative subjects.

- Xieyi (寫意) meaning "freehand", is a looser style of painting, and usually used in landscapes. Xieyi often features exaggerated forms, and expresses the artist's feelings. It is also called shuimo (水墨) meaning 'watercolour and ink'.
Materials
Ink, Pigment, Paper
Usage and Application
Traditional painting has also been done on walls, porcelain and lacquer ware. Traditionally, paintings were used to visually record incidents or any object.
Interesting Facts
It would take years for a calligrapher to master this art.

It involved writing the letters perfectly, and since there are over 40,000 different characters in the Chinese alphabet, you can imagine how hard this was to master!
Collection
Citation
"Chinese Painting 國畫,"
CCCH9051 Group 64
, accessed October 1, 2023,
https://learning.hku.hk/ccch9051/group-64/items/show/47
.