Searching library resources for your essays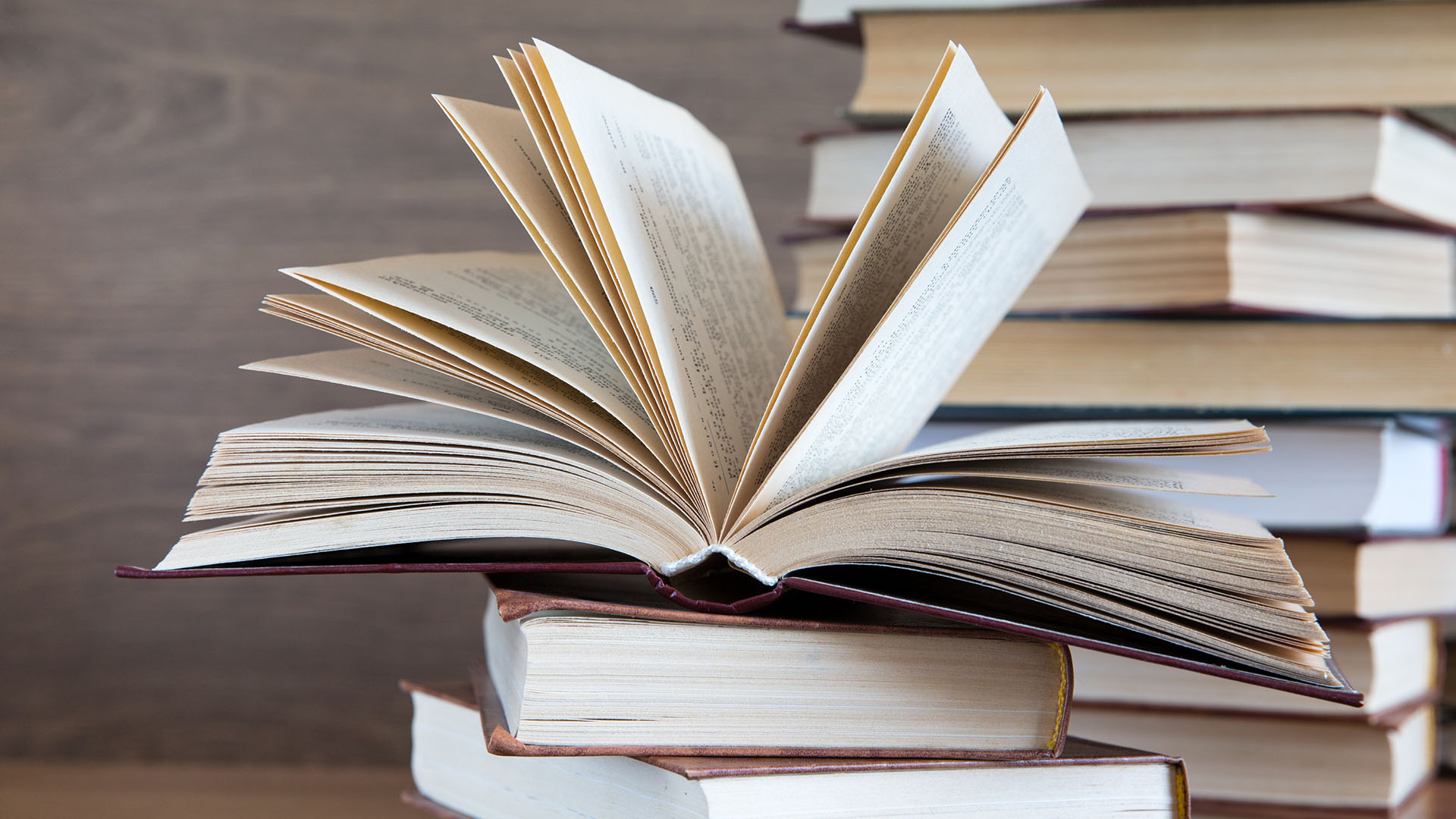 It is extremely important to substantiate your essays with good academic references, as well as properly list your references in your bibliography (you do get judged for failing to cite properly). Where can you find academic references, and how do you cite correctly?
Make good use of HKU Libraries' resources
You can search for HKU Libraries' physical and digitized books, journals and other academic publications on Find@HKUL. Furthermore, the system also allows you to search in journal databases that HKU has subscribed to, ssuch as JSTOR.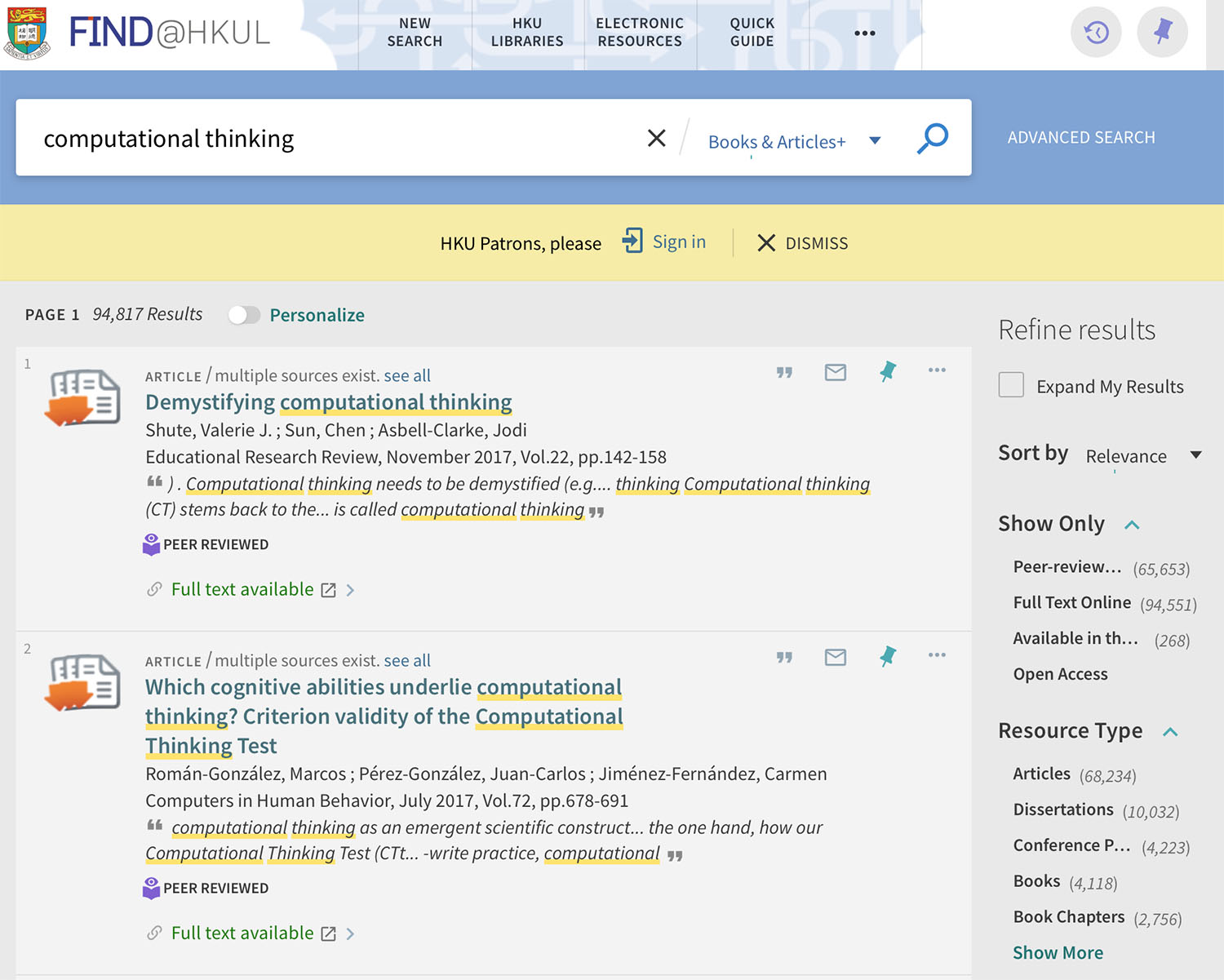 Citation Guide
However, when you deal with physical books and resources that you cannot export citation information to Endnote, you need to manually input and create reference entries in the correct format. Here is a (very) comprehensive website that lists all the rules in the most popular referencing styles – MLA, APA and Chicago: https://owl.purdue.edu/owl/purdue_owl.html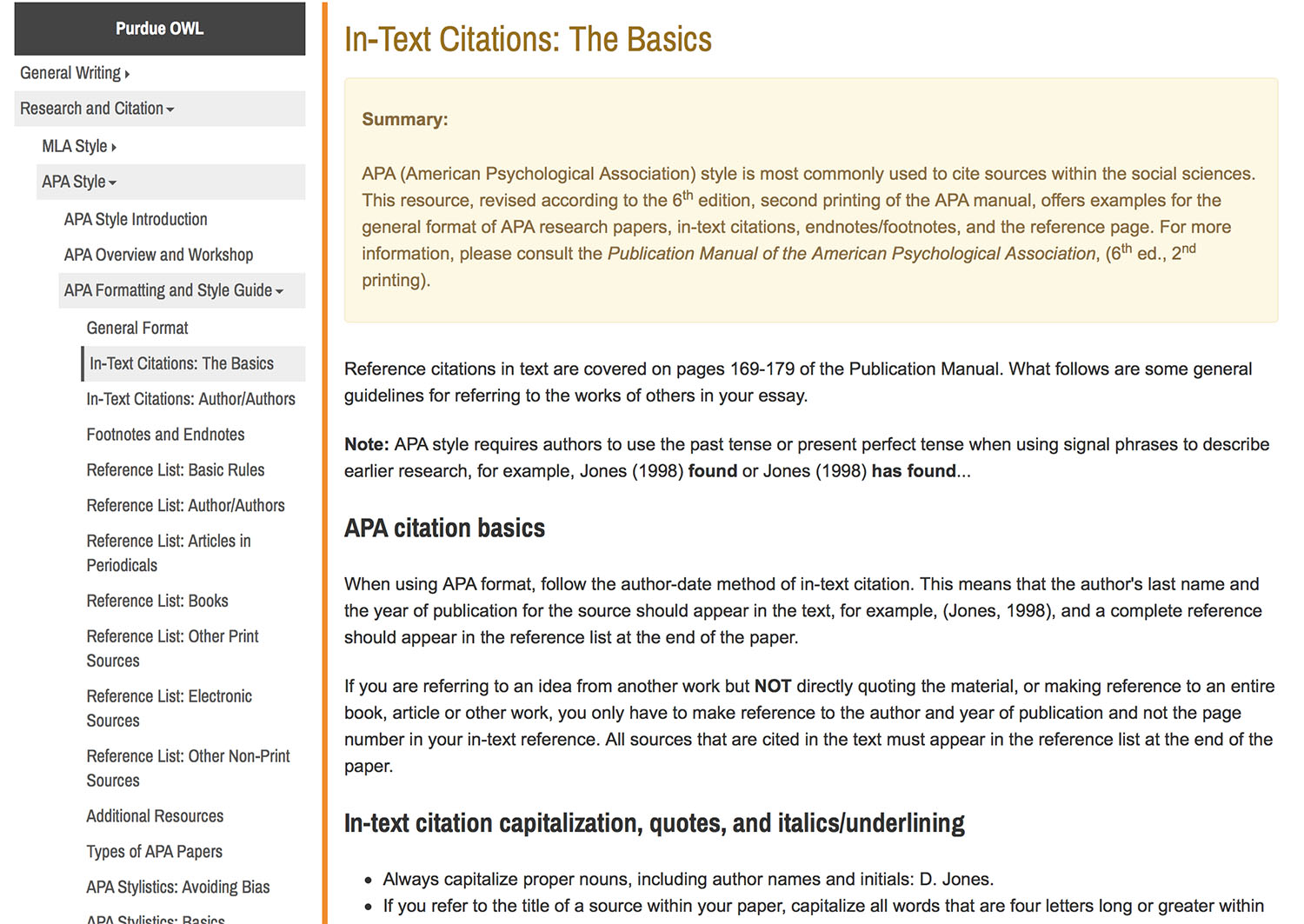 Other sources of academic publications
Google Scholar only searches for academic sources. Some search results may include pdf files of the full article that you are looking for.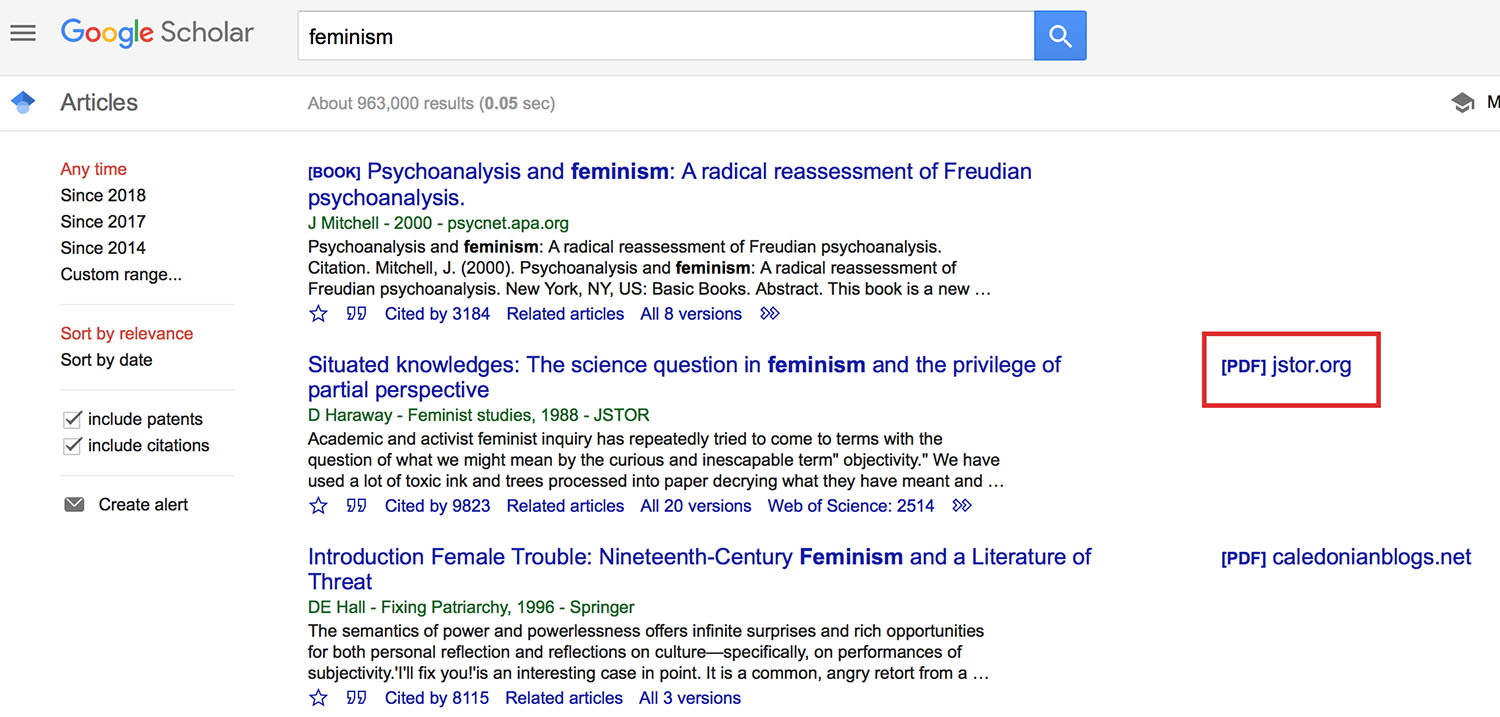 Library courses on academic writing
You can also check out the Libraries' courses and workshops and learn how to improve your research skills and utilize HKU's resources for your research.