Shadow Puppetry 皮影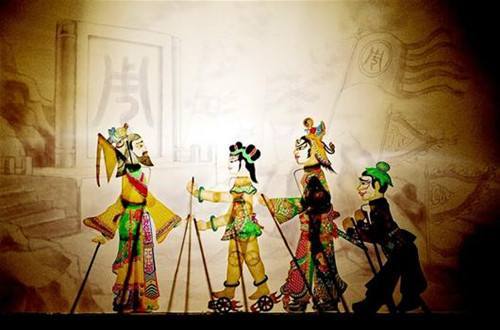 Dublin Core
Subject
Performance, Folk art, Concert
Description
Shadow play, also known as shadow puppetry, is an ancient form of storytelling and entertainment which uses flat articulated cut-out figures (shadow puppets) which are held between a source of light and a translucent screen or scrim.
Date
Tang Dynasty (618 AD - 907 AD)
Crafts Item Type Metadata
Crafting Methods
Rods are attached to specially-shaped sheets to make puppets. These puppets cast shadows on cloth.
Materials
Cloth, Leather, Paper
Usage and Application
Shadow puppetry is a form of entertainment which is often associated with child entertainment.
Interesting Facts
There are several myths and legends about the origins of shadow puppetry in China. The most famous one has it that Chinese shadow puppetry originated when the favourite concubine of Emperor Wu of Han (156-87 AD) died and magician Shao-weng promised to raise her spirit. The emperor could see a shadow that looked like her move behind the curtains that the magician had placed around some lit torches. It is often told that the magician used a shadow puppet, but the original text in Book of Han gives no reason to believe in a relation to shadow puppetry.
Collection
Citation
"Shadow Puppetry 皮影
,"
CCCH9051 Group 64
, accessed April 1, 2023,
https://learning.hku.hk/ccch9051/group-64/items/show/5
.