Cloth Tiger 布老虎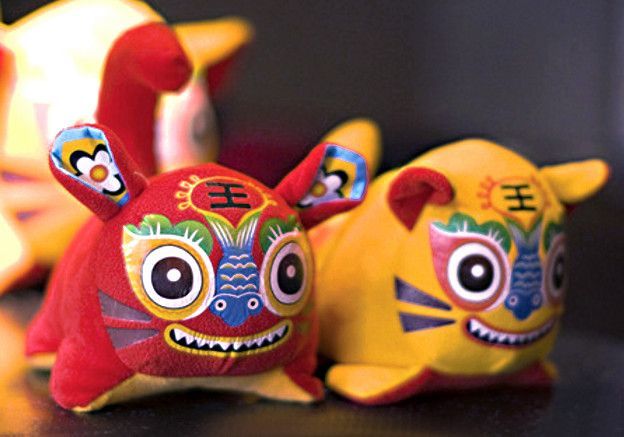 Dublin Core
Subject
Animal, Toy, Folk culture
Description
The Cloth Tiger, which had been very popular in the ancient times of China, is a cloth-made toy. It is a folk handicraft with strong local color due to its varieties and popularity.
Format
Colourful, Palm-sized
Crafts Item Type Metadata
Crafting Methods
There are no uniform patterns for the cloth tiger and the clever women have created different shaped cloth tigers with different materials and their aesthetic standards. These cloth tigers are wrapped with yellow cloth, sewed by hand, and exaggerated with the original shape of the tiger by shrinking its body and tail and simplifying its lambs.
Usage and Application
The tiger is considered in Chinese culture to have the ability to drive out evil spirits and protect people from disasters so it representing good luck and happiness.

Collection
Citation
"Cloth Tiger 布老虎,"
CCCH9051 Group 64
, accessed October 1, 2023,
https://learning.hku.hk/ccch9051/group-64/items/show/34
.
Geolocation