Imperial Guardian Lion 石獅子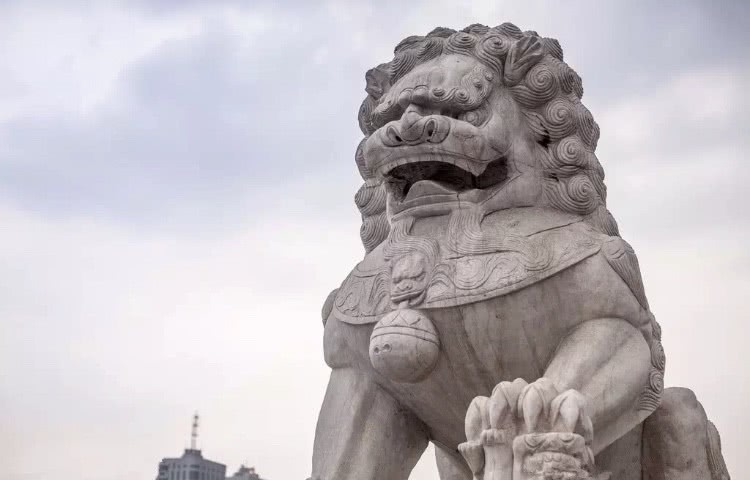 Dublin Core
Title
Imperial Guardian Lion 石獅子
Subject
Protection, Architectural Ornament
Description
Chinese or Imperial guardian lions are a traditional Chinese architectural ornament.
Date
Han Dynasty (202 BC - 220 AD)
Crafts Item Type Metadata
Crafting Methods
Imperial guardian lions were sculpted from large pieces of granite and marble, or cast from bronze or iron.
Materials
Marble / Granite / Stone / Bronze / Iron
Usage and Application
Supposed to have mystic protective powers, it can be found in front of such places as temples, imperial palaces, government offices or in front of homes of high ranking members of society indicating their financial and/ or social status. Also, it is used as a guardian to protect those with power in society.
Interesting Facts
The lions are always presented in pairs, a manifestation of yin and yang, the female representing yin and the male yang. The male lion has its right front paw on a type of cloth ball simply called an "embroidered ball", which is sometimes carved with a geometric pattern. The female is essentially identical, but has a cub under the left paw, representing the cycle of life.

Symbolically, the female lion protects those dwelling inside (the living soul within), while the male guards the structure (the external material elements).
Collection
Citation
"Imperial Guardian Lion 石獅子,"
CCCH9051 Group 64
, accessed October 1, 2023,
https://learning.hku.hk/ccch9051/group-64/items/show/16
.