Newssary – tricky translations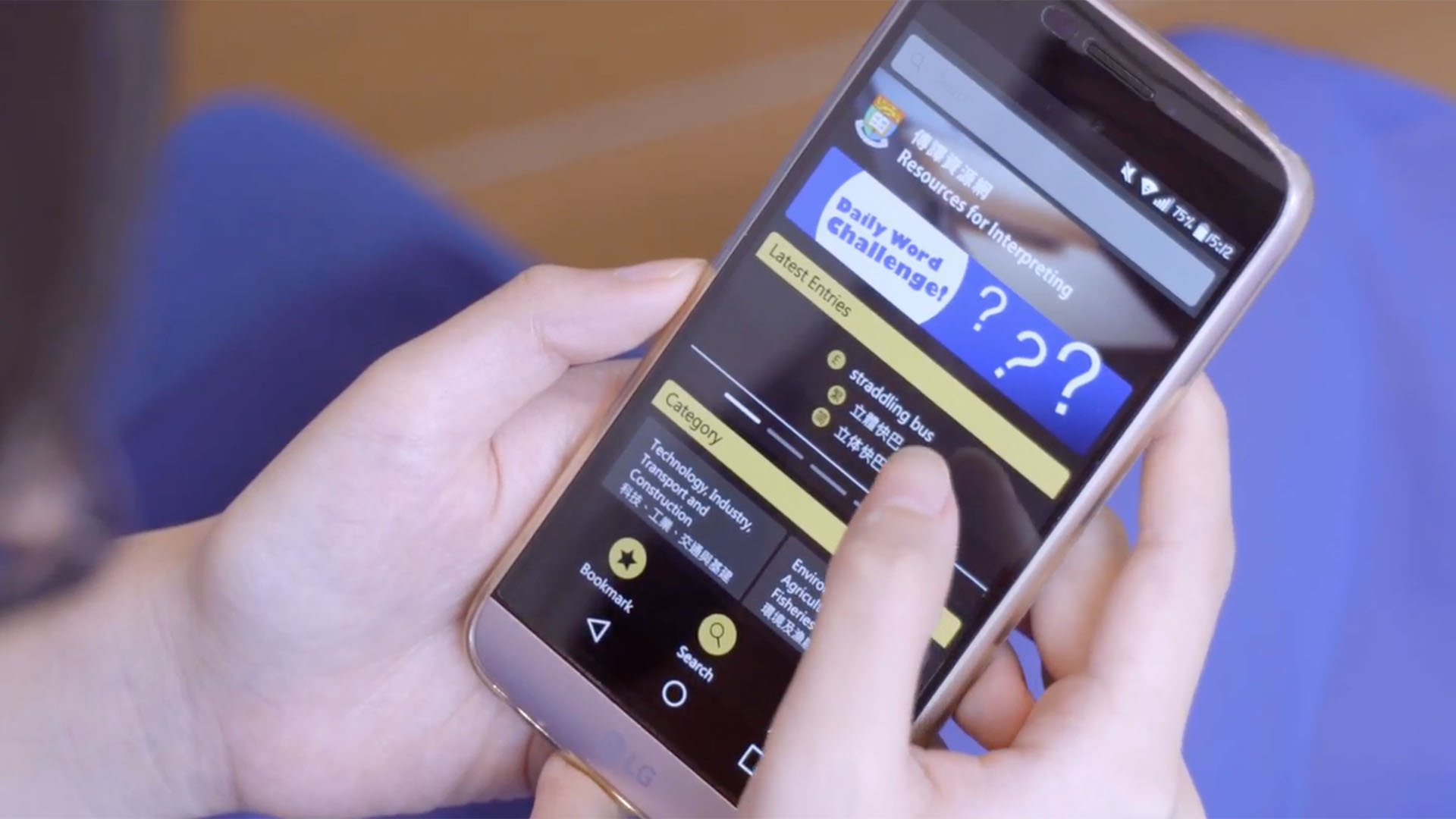 As you raise examples to enrich your homework or talk to English speakers, did you ever run into the frustrating situation of "hmm, I know what this is in Chinese, but what is the corresponding English term?" This is a head-scratcher for many who speak English as their second language. But worry not, Newssary is coming to the rescue!
A Chinese-English glossary on current affairs
Newssary is an app initiated by Dr Eva Ng (School of Chinese, Faculty of Arts) as part of her research in Chinese-English translation and interpreting, its technical support provided by TELI. It is a database of common and useful terms, ranging from subject-specific professional terms to popular phrases in every day's speech, all of which are seldomly included in dictionaries.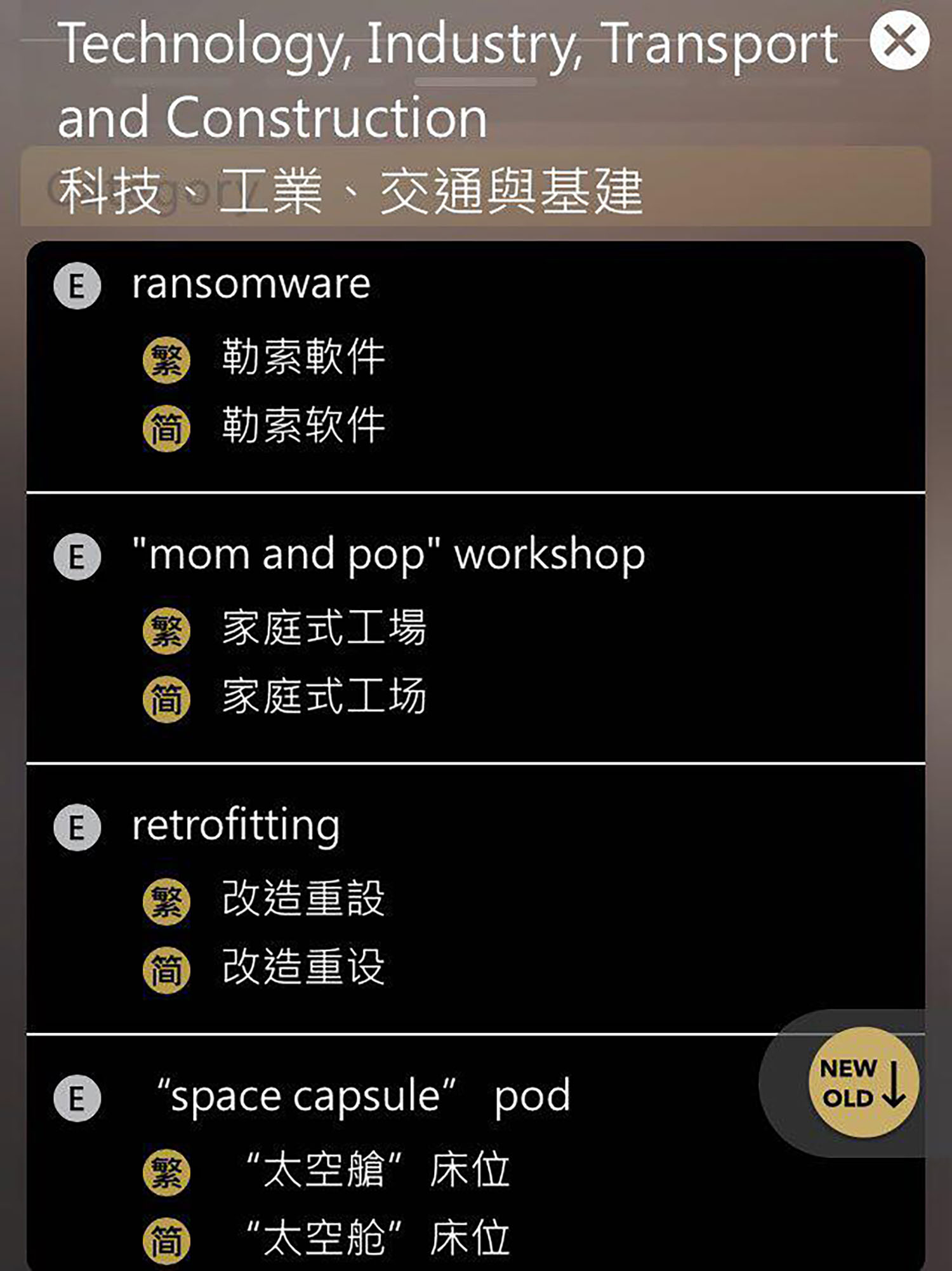 Tracing the origin of translations
On top of the translated term itself, the app also shows you the origin of the translated term where it was first used, especially in official documents or newspapers.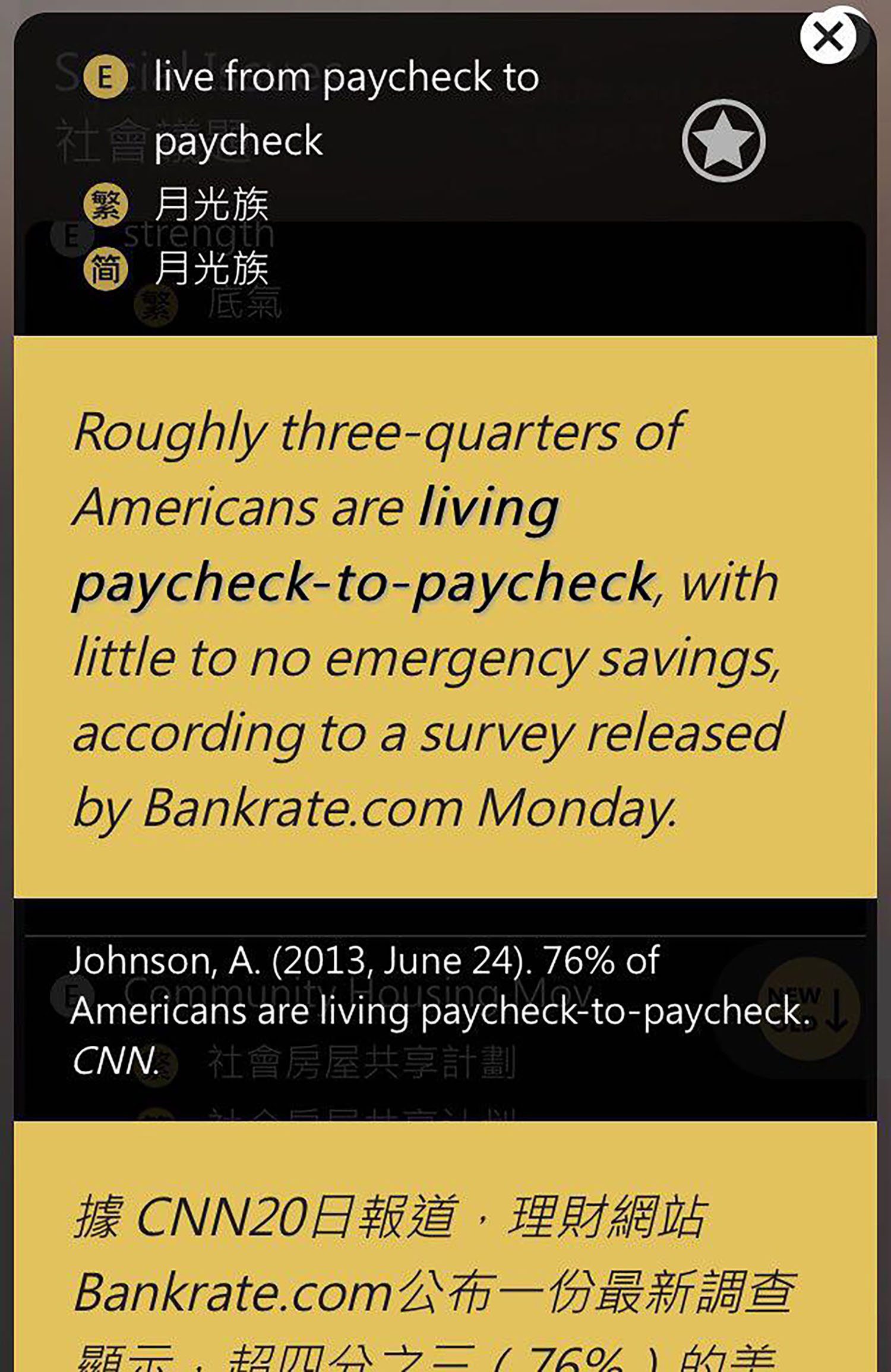 Understanding context
For each term, the app also provides real-life examples to help you understand its usage and the appropriate contexts to use.