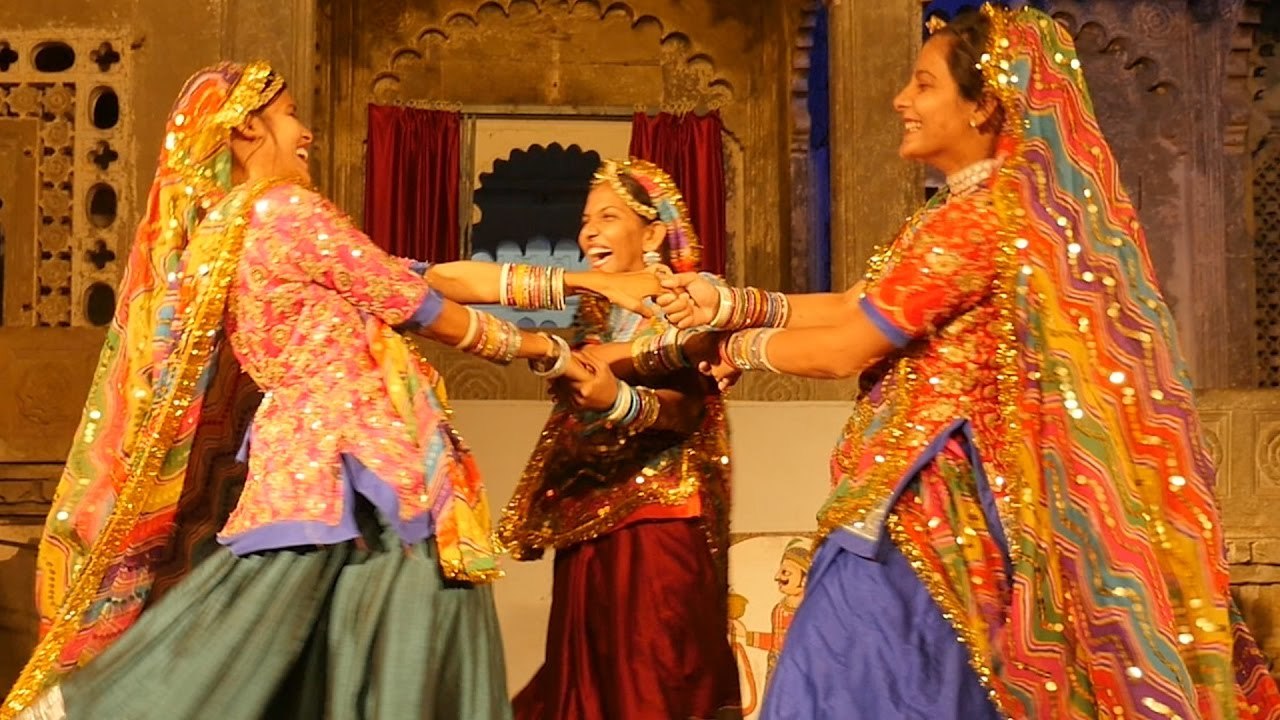 Dublin Core
Subject
Folk Dance of India
Folk Dance of West India
Description
Considered to be "Community and female oriented" is a traditional dance from originating from north of India called Ghoomar. This "folk dance" is supposed to have been developed in the state of Rajasthan. Apparently this dance form is said to be closely associated with the Rajput community. In addition, this dance form is said to be performed mainly by woman.
Relation
Garbha
Kalbelia
Dandiya Raas
Fugdi
Folk Dance Item Type Metadata
Highlighting Facts
This dance form essentially involves a group of dancers moving in a circular direction in complete synchronization with the Rajasthani folk song being played. In addition, the performers while dancing also tend to (in between) join their hands and clap.
Occasion
Auspicious occasions such as weddings
Instruments
Popular Rajasthani Folk Song in played
Costume
WOMEN:a long Rajasthani skirt called Ghagra along with a choli which has been embroidered using beautiful mirror work. Also they wear beautiful jewelry as well as bangles worn on the wrist.
Geolocation