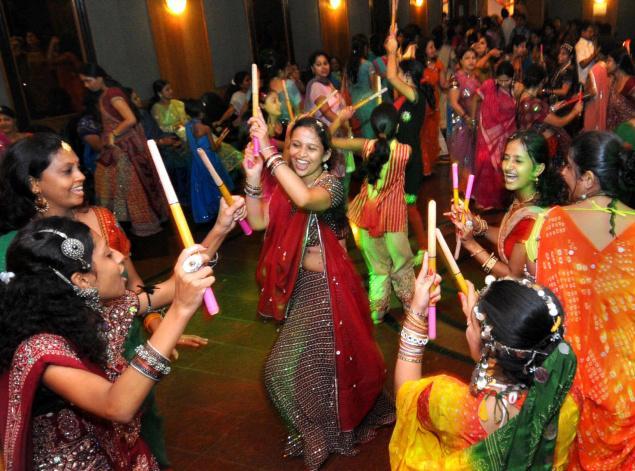 Dublin Core
Title
Dandiya Raas
दंडिया रस
Dandiya Rasa
Subject
Folk Dance of India
Folk Dance of West India
Description
Raas or Dandiya Raas is the traditional folk dance and is associated with scenes of Holi, and lila of Krishna and Radha at Vrindavan.
Relation
Garba
Ghoomar
Fugdi
Kalbelia
Identifier
Dandiya_Raas_001
Coverage
Gujarat and Rajashtan
Folk Dance Item Type Metadata
Highlighting Facts
The origin of this dance form (which comprises of a pair of sticks) is actually closely linked to a mythological story involving Goddess Durga. According to this story Durga once fought a demon called Mahisshahsura using a sword. It was the body movements used by the Goddess during the fight that apparently then used as a template to develop this dance form. Furthermore, the pair of sticks used in this dance form is said to represent the very sword that was used by Durga during her battle with the demon.
Instruments
Dhol
Tabla
Dholak
Costume
MEN: Kedia and turban
WOMEN: Colorful ghagra and choli, bandhini dupattas, and jewelry.
Geolocation