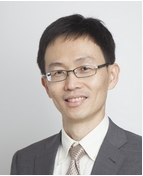 Dr HEW, Timothy K.F.
BASc (NTU, Singapore), PGDE (NTU, Singapore), M.A. (NTU, Singapore), PhD (Indiana, Bloominton, USA)
Associate Professor Division of Information and Technology Studies
I have 4 years of software analysis and development in Sony and more than 10 years of designing instruction for learning in Singapore and U.S.A.